MALE - FEMALE STRIPPING DIES
INNOVATIONS FOR TODAY AND TOMORROW
---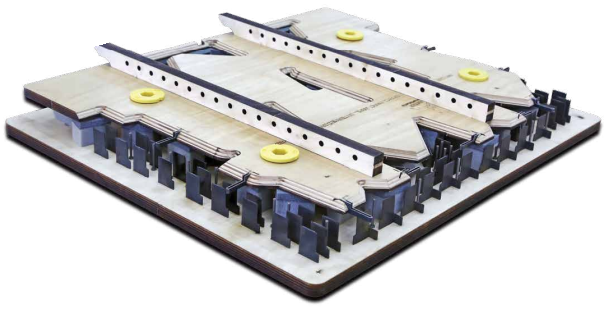 - Layout of the job , rubbering of the die, position of the nicks are the very important factors for stripping. - Useful for long run repetitive jobs. - It is the quickest and the most cost effective way to strip.
- Clears the bottleneck process of manual stripping.
- Dedicated dynamic stripping dies. - Reduces setup time and increases productivity clears critical wastes easily at higher production speeds.