EASY FIX PLATE
INNOVATIONS FOR TODAY AND TOMORROW
---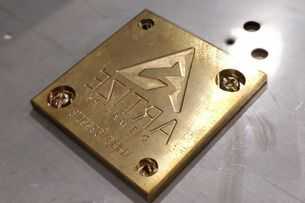 - 2mm plate to fix the embossing blocks.
- Same plate to be used for repeat jobs.
- Zero make ready time for repeat jobs.
- Special blocks for foiling and embossing in one pass with perfect registration and quality throughout production.
- Saves lot of time for repeat jobs thereby increasing productivity.